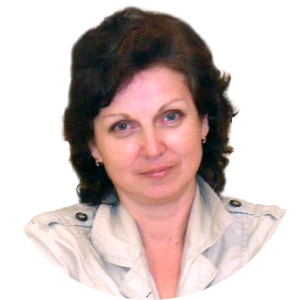 Alla`s research focuses on a range of health related issues such as health risk behaviors, HIV/AIDS, drug abuse and alcohol abuse prevention interventions. With a team of collaborators, Alla documented the effect of various intervention models for PWID/other vulnerable populations and demonstrated the importance of community popular opinion leader model, intensive case management program, brief HIV prevention counseling intervention and peer-educator network HIV prevention intervention in Russia settings. Alla served as PI and coordinator for 20 research projects including 16 international ones in St.Petersburg funded by Russian and Foreign foundations.
Alla is engaged in administrative support of the project, maintaining the working capacity of the scientific team of the Laboratory.
Totally Alla`s have 260 scientific publications including 35 in journals indexed in WoS Core Collection and Scopus data basesis
1. Sketching as a Technique to Elicit Information and Cues to Deceit in Interpreter-Based Interviews // Journal of Applied Research in Memory and Cognition. 2018. Vol.7. P. 303-313.
2. Forensic and criminal psychology in Russia: History of development and current state // Collective monograph "Psychology and Law in Europe: When West Meets East". Francis & Taylor. 2017. P. 3-17.
3.The emerging AIDS crisis in Russia review of enabling factors and prevention needs // International Journal of STD and AIDS. 2000. Vol. 11(2). P. 71–75.
4. HIV prevalence, sociodemographic, and behavioral correlates and recruitment methods among injection drug users in St.Petersburg, Russiа // Journal of AIDS. 2006. Vol. 41(5). P. 657–663.
5. The feasibility of an intensive case management program for injection drug users on antiretroviral therapy in St. Petersburg, Russia // Harm Reduction Journal. 2013. Vol. 10(1). P. 15.
6. Efficacy of a brief HIV prevention counseling intervention among STI clinic patients in Russia: a randomized controlled trial // AIDS and Behavior. 2013. Vol. 17(3). P. 1016–1024.